What they are saying about us
Thanks to all those who have trusted and trust in our work.
As a design studio working on the redesign of our corporate website (Joomla), Gekkota was a pleasure to manage. Working entirely remotely and communicating via Skype, they demonstrated the ability to understand our requirements quickly, provide honest/accurate estimates and were highly receptive to feedback & change requests. In handover, they gave clear instructions to our marketing team in CMS use and have been helpful in response to any questions we've had since completion. Gekkota delivered a professional, great looking website, well aligned with our market and easy for our team to maintain and update content. Would gladly hire Gekkota again for future projects.
Gekkota's communication, understanding and execution are all very good.

Each of these key aspects needs to come together for the whole to work. When you also lay in their creative flair it is fair to say they are exceptional web site builders.

We will continue to work with them and have no hesitation in recommending them to others.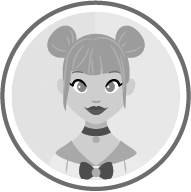 Sonia Marin, Creative Director of Gekkota, is an integral part of our ed tech company. More than just developer or designer, she functions more like a part time IT Director, taking care of webmaster issues, keeping our mulitple websites running smoothly and providing creative direction as our company grows.

My partner and I cannot speak highly enough about her skills and ability to agilely develop new iterations of our portals & apps.


Gekkota's work has been fantastic - very creative but business-focused.They have always been very responsive and helpful in our dealings, and I'm only too happy to continue working with them.

They have been a tremendous help in growing our business.
Gekkota provides an outstanding value with respect to both web and graphic design. I have worked with them many times and their professionalism and attention to detail are amazing and unrivaled anywhere in the world. We will use them for all of our web and graphic design needs.
Gekkota has been taking care of our websites for the last 4 years. They are trust worthy, reliable and professionals. They always do a great job. If we have any trouble they are fast solving it althought we are in a different country

They are highly recommended.
Gekkota Studio has done an excellent job designing our new website. They have been able to reflect the spirit of adventure and fun of our Club. It has been very easy to work with their entire team and it is worth highlighting their enthusiasm and professionalism during the entire project. It is a pleasure to recommend Gekkota to anyone who needs to find a reliable company to trust their image to.

Thanks to my new website and image I have increased my sales dramatically.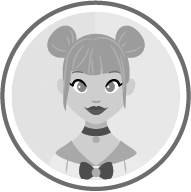 Airi's Dream is a young company. When we started our journey in 2014, we found in Gekkota the best support and advice for our product presentation.

Despite having a small budget when we started, they treated us with total dedication regardless of the size of our company. We felt very comfortable and grateful with their entire team and we recommend them for any type of work that involves dedication, interest and involvement.


Gekkota's team exhibited exemplary creativity, judgement, punctuality, and professionalism on the series of projects contracted to them.

They continues to work with us on ad hoc projects which supports our business after all these years.

Highly recommend them.


Gekkota is what you need to solve all the problems you encounter when you are responsible to build or manage a website.




I highly recommend them.





Gekkota are the most knowledgeable professionals in web engineering that I have had the privilege of working with.

I have yet to meet a web designer or engineer with the level of proficiency that Gekkota has demonstrated in our many sites, with remarkable skills in point to contact navigation.

I would recommend Gekkota to any organization.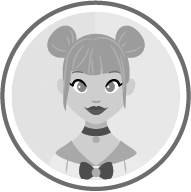 It is without a doubt and with pleasure and gratitude that I recommend Gekkota for their excellent work, open, positive attitude for development and needed changes on our Kinsale Apartment business. We appreciate Gekkota's creativity, problem solving skills and ease with which we work as a team on our businesses.

We have received compliments on our website design and increased our business with our totally new website created and maintained by Gekkota.
Gekkota is an exceptional professional agency. We worked with them on numerous assignments spread out over an year. Their Joomla and Wordpress skills and knowledge are excellent.

Apart from the skills there are few qualities that stood out that made them our first choice to work with: Their ability to understand the client, their guidance and ethics and above all, their honesty.

I highly recommend them and would definitely work with them again.
I have had the please of working with Gekkota several times recently and I'm delighted to say that they have been an absolute trooper whenever I've asked them to do things for me.


Very knowledgable, extremely professional and I couldn't recommend them more highly.

...5 stars!


Great experience working with Gekkota.

Very flexible in meeting our ever-changing needs without concern. Provided excellent ideas and feedback while meeting various deadlines.

Timezone difference from North America did not impact as they are conscientious and willing to work after hours.